RECYCLING REVISITED FEBRUARY NEWSLETTER : 15-02-2022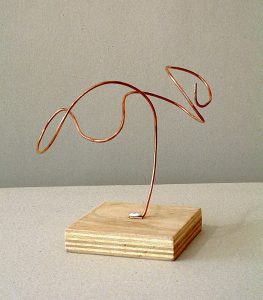 TREE PLANTING HEALTH BENEFITS OF EXPOSURE TO TREES AND FORESTS
Boosts immune system
Lower blood pressure
Improves mood
Increases focus
Accelerates recovery from surgery or illness
Increases energy level
——————————————————————————————————————
Before Covid, we had been putting a lot of effort and planning into a large tree planting, which fell apart due to the sudden retreat of an organization that was going to help us line up the required number of planters. The Forestry Department of the city was not able to replant, late in the planting season.
Despite Covid, we have been maintaining our Board of Directors, two student groups, a brainstorming group, and connections with TerraCycle for "True Recycling" (creation of salable or usable products by processing material donated by citizens to T.C. in Toronto One of our "Action Groups" is forming to plan how we will organize our tree planting. We have 2 choices: – see below:

We feel a commitment to planting in the industrial/commercial zone of Burlington, which has the least development of "tree canopy". We have a vision of a lot of small plantings by the public, through a 3.Tree Planting Club. This would entail a lot of research; permissions, getting the trees at the right planting space on the right day at the right time by the Forestry Dept.; -Before each planting, the ground under the grass needs an examination for a week or two. The Mayor seems delighted, but it would take a LOT of administration, and maybe a need for more insurance.
We have been advised to take a much easier path this year – to piggy-back on already-announced

organizations' tree plantings. "No fuss, no muss"! We are committed to one planting in the "ZONE" for the spring, but we likely will opt for getting our volunteers organized for a calendar of these prepared plantings. We will be getting experience, and have a year to think about the Tree Club and the public planting in the zone as described.